VIOLA SHEET MUSIC: EMPEROR WALTZ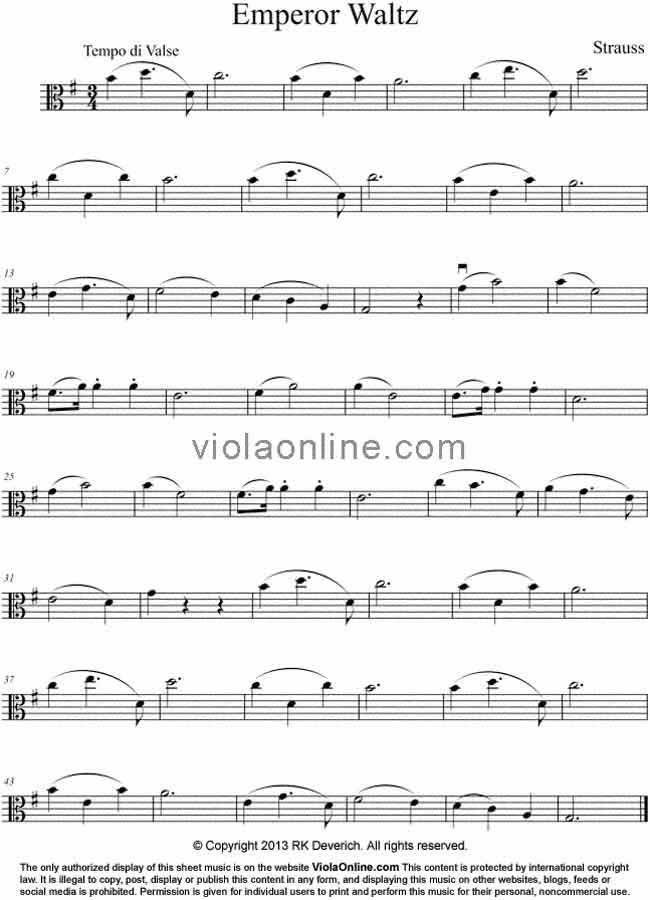 © Copyright 2023 RK Deverich. All rights reserved.
*Although this online viola class is provided free of charge, all rights are reserved and this content is protected by international copyright law. It is illegal to copy, post or publish this content in any form, and displaying any of this material on other websites, blogs, feeds or social media is prohibited. Permission is given for individual users to print and perform this music for their personal, noncommercial use.